LED Module
MEGA Shopping Mall in Lithuania
Here I'd like to share our new project.
Project Name:MEGA Shopping Mall Logo.
Place:Lithuania
Time:Dec, 2016
Size of letters:11 meters high, Probable the greatest letter size in Lithuania.
LED light source:Inject 5050 RGB LED Module with PC cap
Control system:RGB LED Controller
Below are the pics of the application: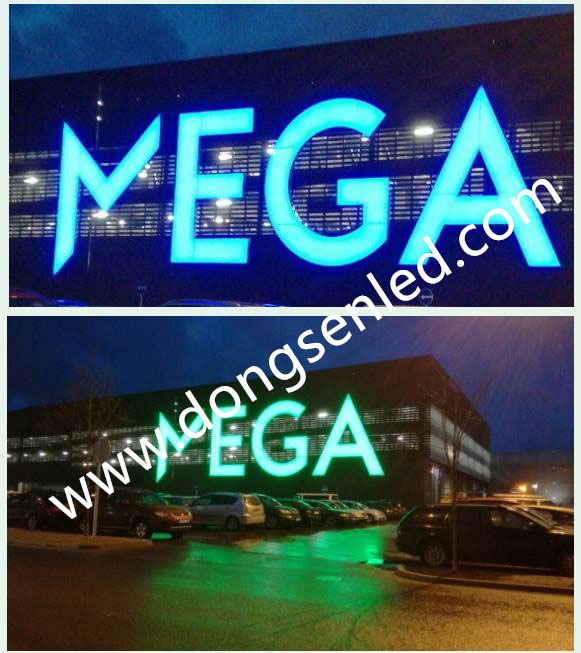 DongSenLED will keep providing high quality and cost effective led light solutions.